Interview with Borut Klabjan, ERC project grant, Slovenia
Interviewed by
Andrea Talabér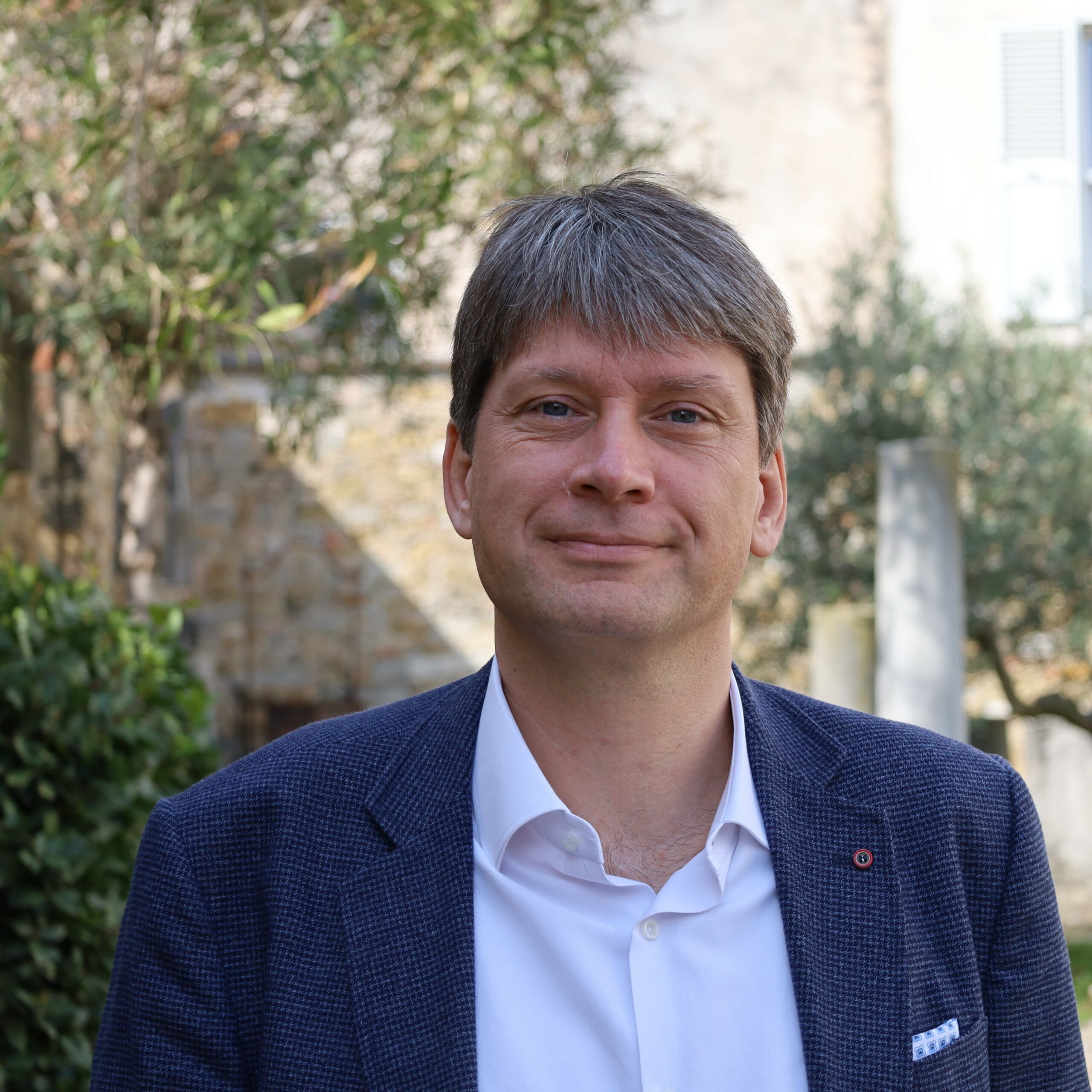 Andrea Talabér: Could you talk to us a little about your academic background?
Borut Klabjan: I have studied modern European history in Trieste and Ljubljana with a special emphasis on the history of East-Central Europe in the twentieth century. Though my earlier research activities dealt mainly with political and diplomatic history, I have always employed a comparative approach which reflects my interests in regional and transnational areas, rather than in a traditional history of political relations between two (or more) states. This has helped me to develop a more pronounced interest for social and cultural historical methods which I employed in my doctoral thesis centred on a comparative study of societies in transition on the example of post-Habsburg regions of Czechoslovakia and the Northern Adriatic.
After completing my PhD, I gradually shifted the focus of my research to the interplay between memory and space connected with the growing interdisciplinary interest for borderland studies. Dissatisfied with nationally-centred arguments of memory analysis, I began to introduce to the field the role of political borders with a heritage of changing regimes in twentieth-century Europe. The case of the Alps-Adriatic region gave me the opportunity to rethink the often static and unilateral visions of mnemonic processes, centred on predesignated categories such as nationality, ethnicity, class, gender etc. First with a Humboldt Fellowship at the Humboldt University in Berlin, and then with the Marie Skłodowska Curie Fellowship at the European University Institute, I have demonstrated the changing multiplicity of mnemonic layers when studied in a borderland setting. Thanks, to a Fellowship at the Leibniz Institute for East and Southeast European Studies (IOS) in Regensburg, I began to address these questions within a regional and transnational analytical framework, which allows for the dismantling of methodological national paradigms, to understand how the cultures of remembrance and politics of memory are formed, intertwined and overlapped in border areas. I introduced a bottom-up, vernacular perspective on commemorations of World War II, and the results were published in the journal East European Politics and Societies, in the special issue From the Iron Curtain to the Schengen Area: Memory Cultures of Bordering Communist and Postcommunist Europe (2017/2).
After overcoming spatial divisions, I moved on to reconsider traditional chronological frameworks, and in my article Erecting fascism: nation, identity, and space in Trieste in the first half of the twentieth century (6/2018), I focused on social continuities that went beyond strict interpretations of political history. I conceptualised my reading of memory in a borderland space as a complex and long process in close interaction with global transformations and local power relations. This was confirmed in my recently published book Borderlands of Memory. Adriatic and Central European Perspectives (Peter Lang Oxford, 2019). In it, I argued for an ambiguous relationship between the collective and the individual in the understanding of memory and space. In the context of constantly changing state affiliations, overlapping memories and conflicting interpretations of the past, this intertwinement results in various types of social agency in the present, as I analysed in my last book Ogenj, ki je zajel Evropo. Narodni dom v Trstu 1920-2020 [The Fire that caught Europe. Narodni dom in Trieste 1920-2020] (Mladinska knjiga, Ljubljana, 2021, translation in Italian expected in 2023).
The final objective is to challenge a dichotomous vision of two separate Europes, "East" and "West", from a new, border perspective.
AT: Your ERC project is entitled "Cold War Europe Beyond Borders". Could you give us a brief description of the project and its aims and goals? Where is it based and who is involved?
BK: The project is based at the Science and Research Centre Koper, a dynamic and interdisciplinary research centre, which represents an ideal setting for transnational research which focuses on the Alps-Adriatic. The project will involve ten senior and junior scholars, some of them already members of the Science and Research Centre, while others come from other universities such as Padua, Ljubljana and Pula.
In terms of content this project aims to rethink the history of Cold War Europe by examining the development of transnational cross-border cooperation from the end of World War II to the present. Overcoming traditional narratives of a clear-cut European separation symbolised by the Berlin Wall, a decentralised analysis of recent European history will show us that the question of a divided continent should be reframed. The final objective is to challenge a dichotomous vision of two separate Europes, "East" and "West", from a new, border perspective. We will focus on the Alps-Adriatic region, a historical area that is now shared by Austria, Italy, Slovenia and Croatia. This case involves a relatively narrow geographical area but an unusually broad typological range of subjects. During the Cold War it was divided among socialist but non-aligned Yugoslavia, capitalist but neutral Austria, and NATO and EEC member Italy. Its development from the "southern end" of the Iron Curtain in 1946 to the "most open border" during the Cold War and a precursor to present-day Schengen Europe, represents a paradigmatic case to study an alternative attitude towards borders, frontiers and boundaries. Drawing on Cold War and borderland studies, social history and the history of European integration, which up till now have not found common ground, our innovative conceptual elaboration will demonstrate the interplay between top-down politics and bottom-up initiatives, thus offering a new, and more nuanced history of Cold War Europe from the border perspective. Reconsidering the European past from this transnational angle, both in terms of geographic and methodological perspectives, will allow us to rediscover the human face of European integration and will offer us a new platform for contemporary discussions on sovereignty, territoriality and belonging and on the future role of borders in Europe and in the world.
AT: What prompted you to develop this project?
BK: I am very happy with my professional situation. I don't need to boost my career and I am not aiming at being appointed as director of an international school. However, this is not a sign of not having good ideas to realize. Sometimes, national funding is not enough to cover these ambitious proposals – therefore I am constantly searching on how to upgrade my ideas: an ERC grant is the main mechanisms and one of the few ways how to put in practice a major project idea. Moreover, the present political situation deserves a reconsideration of our past experiences in terms of border policy and strategies dealing with cross-border cooperation and transnational communication. In this sense I think we can learn a lot from the Alps-Adriatic area in the Cold War years. Thus, this project speaks to an audience interested in history, but also sensitive to present issues.
AT: Nowadays, with the refugee crisis, we have heard a lot about borders in the news and in public discourse and various arguments for and against protecting/ opening the borders. How do you think your project can add to these contemporary discussions?
BK: It is my firm belief that the historical analysis of local environments can reveal much regarding the ambiguities of present-day Europe. For this reason, a transnational analysis of the interaction between top-down and bottom-up agents in this area will enable us to contribute fruitfully to contemporary discussions about Europe at a time when the COVID-19 pandemic, migratory flows and anti-terrorist measures have put borders, walls and national sovereignty at the centre of the general debate. Fostering research on long-term initiatives across Cold War divisions rather than in traditional geopolitical boundaries, means rediscovering the historical roots of European integration in its multi-faceted meanings.
AT: ERC applications are extremely competitive. Do you have any advice for prospective applicants?
BK: My main advice is to start thinking about a relevant project idea well before the deadline. Actually, my advice would be not to think about the deadline, but rather concentrate on the conceptualization of the idea and submit it when it is mature. I thought about my project over five years, maybe even more, and worked on my proposal for two to three years. It is a very competitive application and every word and every term counts. Furthermore, many of your evaluators are not specialists in your field; it means that in many cases you'd need to make your project simpler and more comprehensive to a vast auditorium of experts, rather than turn it into a hyperspecialized analysis understandable to a sect of wise men. Last but not least, believe in what you are writing. Be honest to your evaluators. And to yourself. Sometimes it works.