To Dubravka Ugrešić, with Love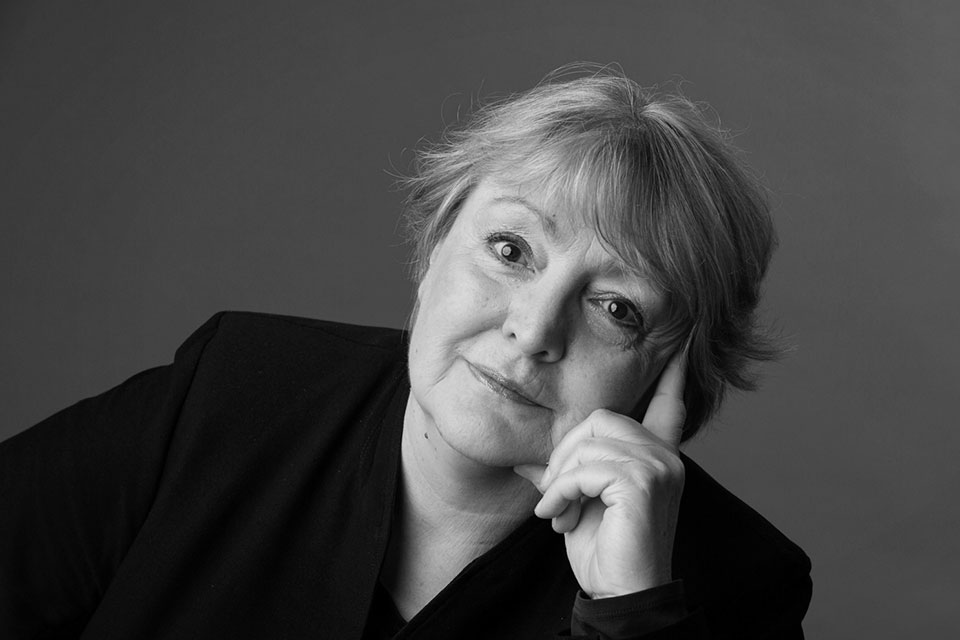 Jasmina Lukić remembers her friend, the writer Dubravka Ugrešić through her literary work and reminds us to "believe in the magic of literature".
When the news about the death of Dubravka Ugrešić on 17 March reached me, I was in Prague, at a conference on displacement and women writers in Central Europe. In moments like this everything becomes symbolic: the place, the topic of the conference, the audience. I was in Prague, at the heart of Central Europe to which Ugrešić culturally belonged, at an event dealing with multiple identities, homelessness, and exile, encircled by people profoundly engaged with literature. As expected, at the conference we talked a lot about her work, and it was obvious that many people gathered there knew and loved her books. When the news reached us, it was a shared moment of shock, disbelief, and deep sadness. As we were informed, Dubravka Ugrešić had died in Amsterdam surrounded by family and friends. Our small group in Prague felt like her extended family on that sad day, giving me some consolation. Dubravka Ugrešić was my friend and a part of my life for over four decades, and in that long time we have shared a lot. And I always thought we had time for more.
Among the many obituaries and remembrances of Dubravka Ugrešić that have been published since her death, as well as in the numerous interpretations of her work, there is a strong emphasis on the exilic, transnational, or postnational character of her work. She spoke in several of her essays about transnational literature and the need for a new, different approach to writers who do not fit national canons. She saw herself as one of them, a "disfunctional cog" in the current mechanism of national literatures, one of those who "erode the stereotypes about culture, about who they are, and who they are supposed to be." The essay "What is European about European Literature?" (In Nobody's Home, 2005; Nikog nema doma, 2005) is just one of her numerous essays in which she makes the claim that as a writer she does not want to carry the baggage of imposed identities, instead she wants to be seen only through her work. And yet, she could not shed the labels assigned to her and to her work despite her will "because the identification of writers by nationality, by the country each belongs to, has become part and parcel of literary and market communication." Ugrešić argued in the same essay that free literature begins with throwing one's "identity kit" in the waste bin.
Asking in many of her texts to be recognized only by her books, did not mean that Ugrešić wanted to lock herself in the ivory tower of fiction. On the contrary, while demanding freedom for her literature, she grew into one of the most relevant public intellectuals of Europe, whose steadfastly antinationalist and deeply humanist voice was widely heard and recognized. In 2021 she was appointed a RSL International writer, a life-long recognition for authors whose literature transcends borders. For her life work she was awarded the Neustadt International Prize for Literature (often referred to as the "American Nobel") in 2016; in Austria she was awarded twice, with the Manès Sperber Prize in 2019 and the Österreichischen Staatspreis für Europäische Literatur in 1998. She also received the Heinrich Mann Preis of the Akademie Der Kunste Berlin, Germany in 2000, and in 2002 the Award for Preserving Dignity of Literature during Balkan wars 1991-1995 from the PEN Center of Bosnia and Hercegovina, Sarajevo. The list goes on.
Born in the small Croatian (then Yugoslavian) town of Kutina in 1949, Dubravka Ugrešić started her career in Zagreb, where she studied Comparative and Russian literature at the University of Zagreb. She continued her scholarly career at the University's Institute for the Theory of Literature, where she worked until leaving Croatia in 1993. During these years she successfully built a double career, as an academic and as a writer. As a researcher, Ugrešić worked on politically suppressed Russian literature. In 1980, she published a monograph entitled Nova ruska proza (New Russian Prose), and from 1984 until 1993 together with Aleksandar Flaker edited the nine volumes strong Pojmovnik ruske avangarde (The Conceptual Dictionary of Russian Avant-garde). As a writer, she first published two highly acclaimed and awarded books for children, followed by four volumes of postmodern metafiction, which established her as one of the most important writers on the Yugoslav literary scene. The first of these four volumes, a collection of short stories Poza za prozu (1978), introduced Ugrešić as an innovative, creative, and playful writer, highly observant of details and a very skilled narrator. It was followed by Štefica Cvek u raljama života (1981; published in English under the title In the Jaws of Life together with the stories from her next book, Život je bajka, Life is a Fairy Tale, 1983).
This small volume about Štefica Cvek (or Steffie Speck, Steffie Steek, Stefcia Cwiek, depending on the translations) introduced Ugrešić's most loved and probably best-known literary heroine. Long before Bridget Jones and Jane the Virgin came to the scene, Štefica Cvek, a modest typist from Zagreb and an avid reader of trivial romances, became the main character of a witty pastiche in which conventions of trivial romance are brought into a dialogue with the main ideas of early second-wave feminism. Setting up an analogy between writing and sewing (while Roland Barthes peeps backstage), Ugrešić sends her heroine on a quest to find a boyfriend, which leads to some hilarious situations. While one can hardly suppress laughter at every page, the novel also engages in a provocative discussion on literature and the role of kitsch and stereotypes in contemporary cultural production.
The book became an instant hit and Ugrešić a highly popular writer. The following book of short stories, Život je bajka, a real manifesto of metafiction, involves the re-writing of several famous literary texts, from Gogol's The Nose to Alice in Wonderland, to Tolstoy's The Kreutzer Sonata. Finally, she published the novel Forsiranje romana-reke (1988; Fording the Stream of Consciousness, 1993), a highly complex mixture of the genres, which brings together a story on literary conference with detective fiction and fantasy. This book was awarded three of the most prestigious literary prizes in Yugoslavia thus establishing Ugrešić as a fully canonized Yugoslav author. In 1989 she was honored with the City of Zagreb Award for her literary achievements.
"Today, from the perspective of my nomadic-exile, I can only be grateful to my former cultural milieu. I invested my own money in the purchase of my broom. I fly alone."
But then, at the very end of the 1980s, a Yugoslav story ended, for Yugoslavia, for its citizens, and for Dubravka Ugrešić as well. The wars for Yugoslav secession left the country disintegrated, with large parts in ruins, hundreds of thousands of dead and several millions of displaced persons, and many more exposed to some form of loss. Speaking out from the beginning against destructive, warmongering nationalisms, Dubravka Ugrešić was soon exposed to brutal media lynching. Once a beloved author, she became a social outcast overnight. Among those who picked up the metaphorical stones to throw at her were many public figures, journalists and her colleagues, writers. Some of the labels they have given her are listed in the essay "A Question of Perspective" from the book Karaoke Culture (2011), including a "dirty liar," a "woman with mental problems," a "Yugo-nostalgic sicko," a "traitor to the homeland," a "feminist," a "public enemy," a "witch". The last one, given to her and four other Croatian antinationalist women, Ugrešić in the end adopted as her own, as the one which speaks of her unwillingness to conform, and determination to speak back to power. "Several years ago," Ugrešić wrote in The Culture of Lies (1998), "my (national) cultural milieu declared me a 'witch' and burned me on a media pyre with undisguised glee. […] Today, from the perspective of my nomadic-exile, I can only be grateful to my former cultural milieu. I invested my own money in the purchase of my broom. I fly alone." (p. 273)
The beginnings of her exile life are described in her first book of essays, Have A Nice Day: From the Balkan War to the American Dream (1994; Američki fikcionar, 1993; the revised edition under the title American Fictionary was published in 2018). Before leaving for the United States for a longer stay in 1991, Ugrešić was asked by the Dutch paper NRC Handelsblad to write a regular 1000-word column on her travels. The book collects these columns, often written about situations she had found characteristic for American culture, but also deeply permeated with the emotional baggage she was carrying from home, where the war was raging. Thus, the book was written in a strange triangle: between Middletown, where Ugrešić resided in the US, Zagreb, which she could not emotionally leave behind, and Amsterdam, where her readers were located. These three cities were also toponyms of three models of living, geographically and culturally related to the so-called Western Europe, Eastern Europe, and America. Written in the times after the fall of the Berlin Wall, when the division between the so-called East and West was still so clearly present, Ugrešić focused on seemingly small and insignificant things to investigate complex relations between these two cultural models.
Starting with this first book of columns, Ugrešić adopted the essay as the form which offered her new possibilities and continued writing them for the rest of her life, producing several volumes that offer a deeply engaging, thought provoking read. The genre of the essay gave her the possibility to be engaged and act as a public intellectual without putting in question her deep belief that literature should not serve politics of any kind. While she strongly denied that her fiction was autobiographical (concluding the introductory paragraph of her novel The Museum of Unconditional Surrender with the strong claim that "the question as to whether this novel is autobiographical might at some hypothetical moment be of concern to the police, but not to the reader"), her essays are intentionally personalized, while at the same time being highly marked by her characteristic style of writing – witty, sharp and perceptive.
With painful directness, Ugrešić dissects the social mechanism which made war acceptable to the majority of the Yugoslavian population, imposing on them a shared belief that there were no alternatives.
The Culture of Lies (1998; De kultur van leugens, 1995; Kultura laži, 1996.), a collection of essays, deals with the 1990s wars in Yugoslavia, and is considered by some of her critics to be her most important book. With painful directness, Ugrešić dissects the social mechanism which made war acceptable to the majority of the Yugoslavian population, imposing on them a shared belief that there were no alternatives. She unmasks the tactics used by the new nationalist oligarchies on all sides in the conflicts to produce new realities based on lies, among them "terror by forgetting (they force you to forget what you remember!) and terror by remembering (they force you to remember what you do not remember!)" (p. 78). It was a process in which many willfully participated, among others fellow writers, whom Ugrešić held particularly responsible for their contribution to the culture of lies, which cost too many people their lives and their livelihoods.
The Culture of Lies was written in Croatian, as was the case with all of Ugrešić's books, but it was first published in Dutch in 1995. Her next novel, The Museum of Unconditional Surrender (1998), was first published in Dutch in 1997 (Museum van onvoorwaardelijke overgave), then in English, and only much later, in 2001, in Croatian (Muzej bezuvjetne predaje). This history of her publications does not speak only of her international presence and recognition (both books received international awards, The Culture of Lies the European Essay Award "Charles Veillon," and The Museum the Sud-West-Funk Bestlist Literary Award), but also about her status within Croatian literature, where her work was, and continues to be, marginalized.
For me personally, The Museum of Unconditional Surrender is her most important book. I have been teaching it to generations of students since its publication in English, and I continue to grapple with its complexity, depth, sadness, and humor. Its structure is fragmentary in a way that is typical for Ugrešić's writing, and yet firm and highly meaningful, with all the details carefully brought into a larger network of signification. Set in Berlin, which Ugrešić perceives as a city of migrants and artists, it speaks of remembering and forgetting as personal choices (and in that sense should be read in parallel to The Culture of Lies), of search for love, longing, and communication in spaces of displacement. Berlin, for Ugrešić "a mutant city" with its Western and its Eastern faces, offers a perfect frame for this search. The Museum was followed by another novel on migration, The Ministry of Pain (2005; Ministarstvo boli, 2004), set in Amsterdam. There, Ugrešić follows a group of migrants from Yugoslavia who are gathered at the University of Amsterdam to take a course in literature, held by the narrator, herself a migrant from the same space. The novel investigates the situation of migration, the sources and the nature of nostalgia, and the changed perspective upon the past brought by displacement. Starting from a seemingly innocent game of remembrance, it ends with a sharp criticism of any idealization of the past and of nostalgia, and a bitter confrontation with wounds that remain open within the lives crippled by war.
The tragedy of the Yugoslav wars and local nationalisms that still haunt the region remained one of Ugrešić's main topics, yet more present in her essays then in her fiction. In every one of her volumes there are several essays addressing these issues, which in the new context acquired new meanings, becoming an example to learn from. But Ugrešić speaks of numerous other topics too, primarily issues of cultural policy, European identity, and globalization. The book of essays Thank You for Not Reading (2003; Zabranjeno čitanje, 2001) addresses global changes in the publishing industry, and more generally in institutionalized cultural practices, leading towards the marginalization of writers. In Karaoke culture(2011) Ugrešić pursues some of these topics further. She addresses new forms of popular culture that favor amateurism and negate more traditional concepts of originality and craft as primary artistic qualities. Europe in Sepia (2014; Evropa u sepiji, 2013) deals with various scenes from everyday life, following the travels of the narrator (and I am intentionally avoiding using Ugrešić's name here; her essays are based on her actual experiences, but they are also pieces of literature, so it becomes irrelevant if they are "true" to the author's real life or not). Relying on the tool of defamiliarization, these essays continue to surprise us as they discover the faces of the new Europe and of the world beyond it as it changes in front of our very eyes yet unperceived by most of us. They abound with the sad and funny, worrying and revealing details of life seen from "sideways," from spaces that are "in-between," or from some kind of margin. Europe in Sepia is also a volume which reaffirms one important aspect of Ugrešić's writing, her close connection to Central and Eastern Europe.
Women's issues and feminism occupy one of the central spaces in Ugrešić's writings. Like some other highly renowned writers before her (Doris Lessing, for example, or Hélène Cixous), she had an ambivalent relationship with feminism, and often claimed that the separation of women writers within the larger literary field is counter-productive (as in her essay "Women's Canon?" from Europe in Sepia). But she argued passionately for women in her texts; in making visible many forms of violence, injustices, discriminations, she continually underlined the gendered nature of these practices, and the fact that misogyny was a part of the system we live in. With time, her interest in women's issues grew, culminating with the novel Baba Yaga Laid an Egg (2009; Baba Jaga je snijela jaje, 2008). Making once again a heroine from a marginal character – for Baba Yaga always plays an episode in a fairy-tale, although an important one – Ugrešić writes a daring novel about old age and a manifesto of women's strength.
Her last two books, the novel Fox (2018; Lisica, 2017) and a book of essays The Age of Skin (2020; Doba kože, 2019),call for a parallel reading. They speak to each other and bring to closure some of the central threads that Dubravka Ugrešić had been weaving through her work over many years. Fox is a novel dedicated to the questions of writing. Taking as its seed a short story by Boris Pilnyak on how stories are made, Ugrešić plays a literary game with her readers, summoning them as a real magician between illusion and reality, fact and fiction, in order to tell them that literature in the end is a beautiful lie. Or it is not. This novel is once again her defense of the autonomy of literature, this time at a new level, after she had experienced herself how writing can be profoundly tied to the personal and the political. And yet, according to Ugrešić, literature must be something else, and something more than a mirror given to reality. Or, as we read in Fox: "Hence in every story, even a fairy tale, especially a fairy tale, there must be a component of some higher 'truthfulness' (and truthfulness here mustn't be confused with the truth, with cogency, with life experience, or with morals), because otherwise the story won't 'work.' There must be a good reason why this story, this very story, has to be told."
The Age of Skin comes back to some of the most important topics in her essays, stating crucial points in even more emphatically than before. In it, she re-stated her position very clearly:
When the war began in 1991 in destabilized Yugoslavia, I clicked on the invisible button: RESIST. […] I believe the intelligentsia—the schoolteachers, professors, artists, writers, scholars, journalists, and many others—will stop and think about whether to choose to adapt, collaborate, or to resist overt, covert, and all other forms of terror. These three buttons—adaptation, collaboration, resistance—determine the culture in which we live, the political, literary, artistic, educational, media culture of everyday life, as well as what that culture will be like tomorrow.

"An Archeology of Resistance," Kindle edition, loc. 3007 and 3021
We must take her literally here; the three buttons are in front of us all the time, and we have to choose carefully. Her books are here to help us see and understand better the way forward. But also, to enjoy reading. For, as Ugrešić wrote in Fox, "if we don't believe in the magic of literature, it is just a meaningless string of words". At the end of the novel, the narrator disappears, wrapped up in foxtails ("the fox is the writer's totem," she says). At the time I thought it was an effective narrative closure. Now I know it was a real disappearing act. But the books are still with us, and the red tail is waving.
Jasmina Lukić is a Professor at the Department of Gender Studies at Central European University in Vienna and the Principal Investigator for EUTERPE: European Literatures and Gender from a Transnational Perspective, a Marie Curie Doctoral Network project (2022-26).
She has published numerous articles and book chapters in literary studies, women's studies, and Slavic studies, and wrote extensively on the works of Dubravka Ugrešić. Her most recent publication is the edited volume Times of Mobility: Transnational Literature and Gender in Translation (with Sibelan Forrester and Borbála Faragó, CEU Press 2019).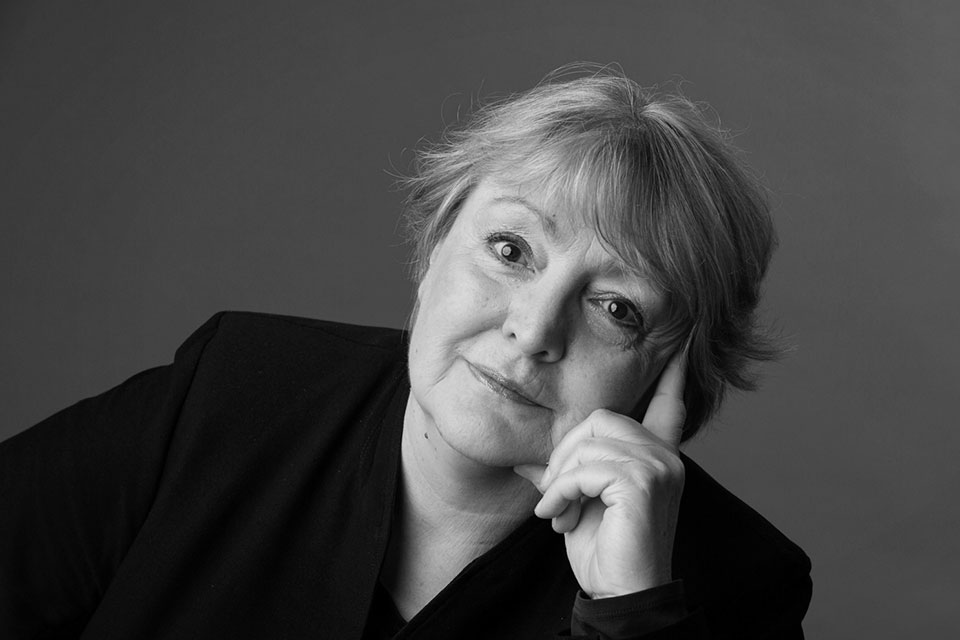 Dubravka Ugrešić by Shevuan Williams. Norman, Oklahoma 2016