Voices of female prisoners in Stalinist Eastern Europe
Review by
Malgorzata Fidelis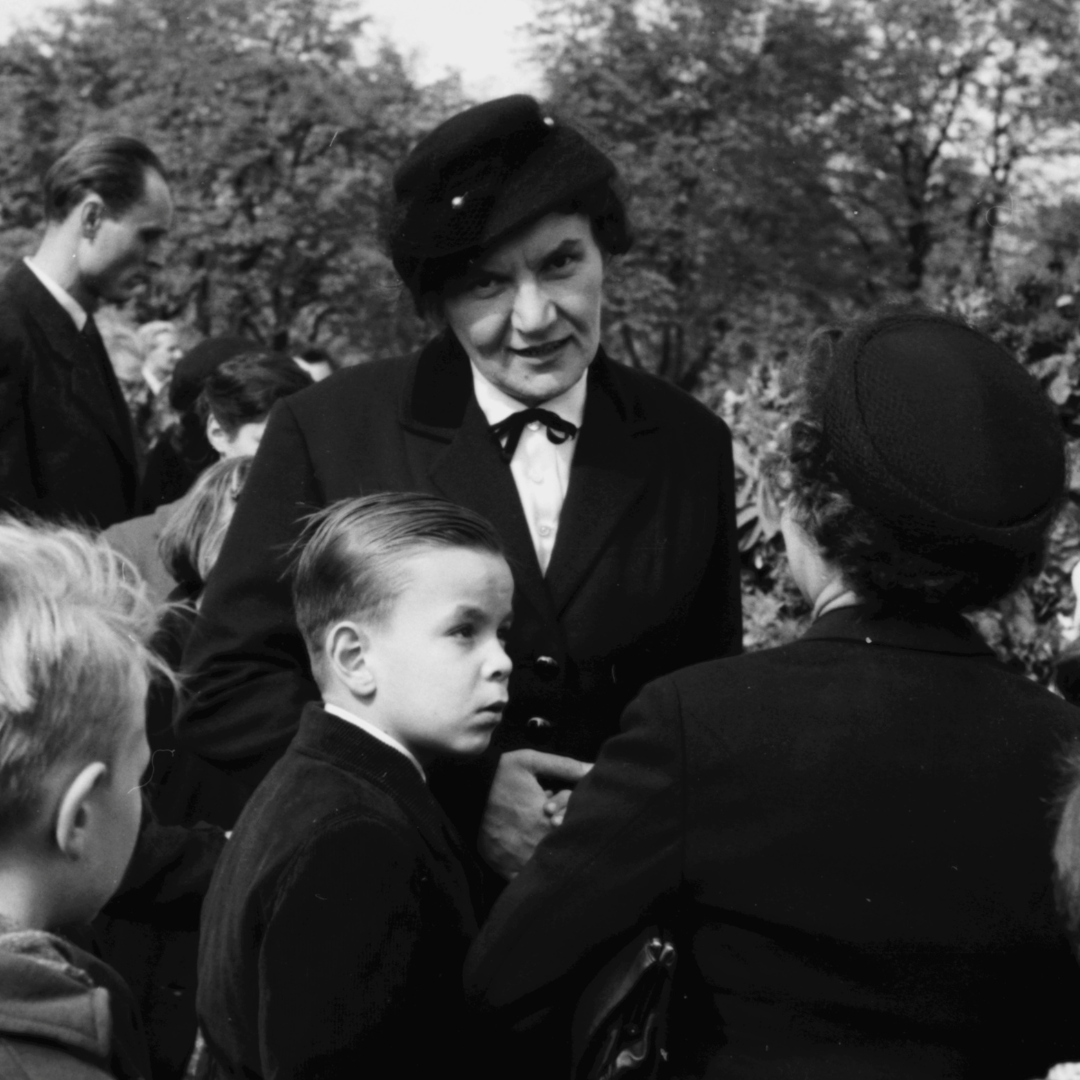 Júlia Rajk in 1956. Photo credit: Fortepan/Pál Berkó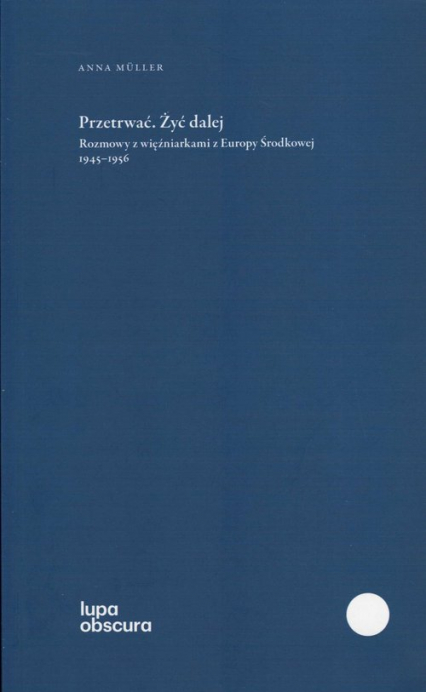 Anna Müller, 2022
ISBN 9788366448766
280 Pages
Published by:
Lupa Obscura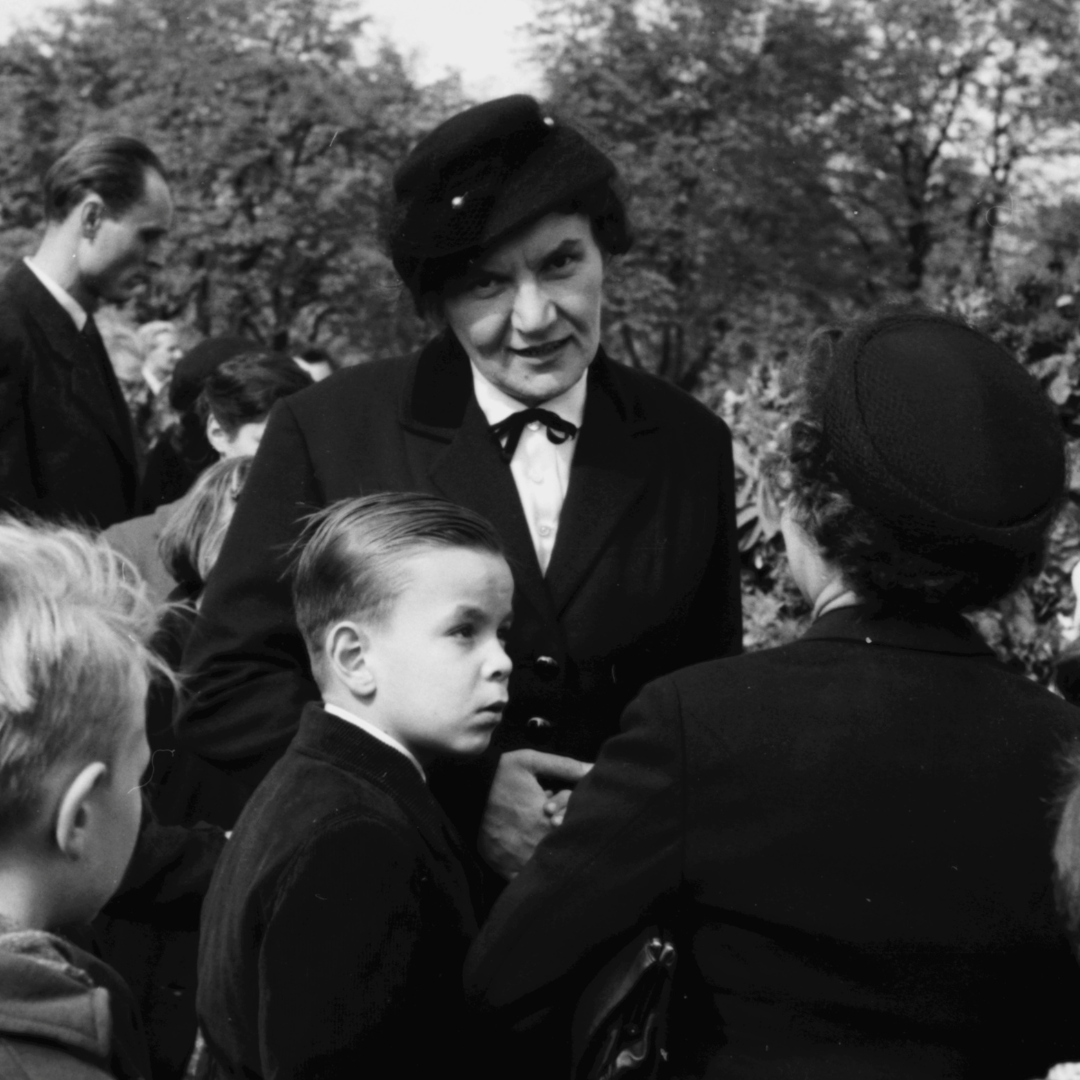 Júlia Rajk in 1956. Photo credit: Fortepan/Pál Berkó
Women's experiences of Stalinist repression have figured prominently in recent scholarly and popular publications. Some of the most important books on the subject include Katherine Jolluck's Exile and Identity, Paul Gregory's Women in the Gulag, and Oksana Kis' Survival as Victory.1 We are still far, however, from fully understanding the gendered experiences of Stalinist terror in the Soviet and non-Soviet contexts. This Polish-language collection edited by Anna Müller, is an important step in that direction. The volume foregrounds the voices of female political prisoners themselves. The bulk of the book features interviews with nine women, whose imprisonment began between the end of the Second World War and the early 1950s. The interviews ask for reflection and engagement from the reader. In this sense, the collection is a great resource for students and researchers. Moreover, the featured testimonies do not focus on the gulag – a more familiar symbol of Stalinist terror – but rather on the prison cell as a space for everyday social interaction and identity formation.
The book consists of two parts: the interview transcripts and a methodological reflection by the historian Anna Müller, who is known for her extensive work on female prisoners in Stalinist Poland, including an award-winning book If the Walls Could Speak: Inside a Women's Prison in Communist Poland.2 More recently, Müller published a biography of Polish-Jewish communist Tonia Lechtman.3 An interview with Lechtman (although not conducted by Müller) is included in this collection. I will return to Müller's introductory chapter later in this review.
The women featured in this volume come from different Eastern European countries: Poland, Czechoslovakia, Hungary, Bulgaria, East Germany, and Romania. The oral testimonies were gathered in a variety of ways, usually many years after the women were released from prison (typically as a result of de-Stalinization in the second half of the 1950s). Some interviews were conducted by journalists, others by historians. Except for the interview with Júlia Rajk, all of the conversations were recorded after the collapse of the communist regimes in Eastern Europe. The main goal of the interviews, especially those gathered by historians affiliated with national institutes that are dedicated to memorializing and persecuting communist crimes, was to recover and preserve the testimonies of the victims.
From the testimonies, the Stalinist prison is exposed as a brutal assault on women's emotional and reproductive lives.
Anyone looking for a generic profile of a female prisoner under Stalinism will be disappointed. The women featured in the collection came from all walks of life, social classes, and political backgrounds. For example, Júlia Rajk from Hungary and Tonia Lechtman from Poland had been dedicated communists prior to their arrests. Others such as Julia Hrušková from Czechoslovakia and Aristina Saileanu from Romania engaged in anti-communist underground activities after the Second World War. Yet others, such as Gabriela Keinova from Czechoslovakia and Helga Gäbel from East Germany, did not see themselves as politically engaged at all.
All the interviewed women were classified as political prisoners by the Stalinist regimes in their countries. In this sense, the conversations provide an insight into the self-definitions of political prisoners before they became internationally recognized and celebrated as prisoners of conscience.4 As their personal testimonies reveal, the women featured in the collection often acquired a self-definition as political prisoners only in prison. In the interviews, they offered surprisingly little reflection on their identification with a political cause. Rather than fighting for a political outcome, they saw themselves as fighting first and foremost for their own dignity as humans.
Although convinced of their unjust imprisonment, the women in the study refused to see themselves solely as victims. In nearly all the testimonies, they highlighted their agency, attempts at resistance and rebellion, and steadfast solidarity with other female prisoners. Helga Gäbel, for example, maintained that her rebellious behavior influenced prison authorities. "The food was all right, not tasty, but edible," she stated in her interview:
We were not treated so badly. But then I got on the nerves of one of my interrogators. On one occasion we got rice porridge with cigarette butts in it. I was so upset I threw the bowl against the door. They transferred me somewhere else. My behavior was too rebellious. (p. 188)
In a similar manner, Julia Hrušková was proud to constantly cause trouble for the prison authorities through her defiant behavior. For her and for others, even small acts of rebellion constituted a survival strategy that helped female prisoners uphold their morale (p. 58).
Some of the most powerful parts of the interviews deal with the women's experiences of motherhood. From the testimonies, the Stalinist prison is exposed as a brutal assault on women's emotional and reproductive lives. Julia Hrušková was pregnant at the time of her arrest. After being tortured during an interrogation, she suffered a miscarriage: "I was already at the end of the first trimester and I miscarried," she recounted.
They left me, I was bleeding for three days to the point of total exhaustion. The whole prison block was outraged, and they kept calling for help. Finally, an older guard helped me. At significant risk to himself, he ordered that I be transferred to a childbirth clinic in Brno. (p. 72)
Those who were able to carry the pregnancy to term, were separated from their children shortly after they gave birth. Such was the case of Helga Gäbel, who gave birth in prison, but was not able to see her baby girl again until after her release from prison five and half years later.
In the women's narratives, the cruelty of the Stalinist regime is often depicted as the cruelty enacted against families, and emotional bonds between spouses and between parents and children. Júlia Rajk's husband, László, heard the knock on the door just as he was weighing their five-month-old son on a home scale. A veteran of the Spanish Civil War and a high-ranking communist in the Hungarian government at the time, László Rajk, was taken by the secret police, but hoped to be back the same evening. "I will weigh him when I come back," he reportedly said to his wife. Júlia never saw him alive again. Instead, she was also imprisoned and separated from her child. She was not to find out about the trial and execution of her husband in October 1949, until she left prison in 1954. At that time, she was finally able to return to her son, who had stayed with her sister and her family. "My situation was very difficult," she remembered. "My son considered […] my older sister to be his mother, her husband to be his father, and their two children to be his siblings. For a month, he called me Aunt Julia." (116)
To be able to gain insight into the prison experience through a conversation with survivors is not only an exercise in empathy, but also a way to learn more about oneself and to transcend oneself.
An important part of the collection is the introductory chapter "Conversations about the prison and conversations inside the prison", in which Müller writes about her personal journey as a practitioner of oral history. For her, every prison, in many ways, is the same. Regardless of the national context or circumstances, it is a life-defining experience not only in its capacity to oppress, but also in its role as a complex space of social interaction and individual identity. Müller connects her own research in Poland to the work she has done in American prisons since 2014, when she began volunteering for the federal prison in Macomb, Michigan, located on the outskirts of Detroit. Since then, she has participated in rehabilitation programs and conducted classes in which students interact with a group of prisoners to learn from each other. As she puts it, the goal of these academic classes is "a discussion about history, life, and everything that emerges from the dialogue between history and life." (p. 23)
The American mass incarceration system that overwhelmingly targets Black men has been the subject of heated debate. Drawing on Michelle Alexander's book The New Jim Crow, Müller talks about prisons as sites of violence often directed against marginalized social groups.5 To be able to gain insight into the prison experience through a conversation with survivors is not only an exercise in empathy, but also a way to learn more about oneself and to transcend oneself. The encounter with prisoners and survivors compels one to brush with "a fear, a death in solitude, waiting that does not end, the impossibility to plan another day." In other words, it is an encounter "with a life suspended in time and space, and the need to situate oneself in that suspension." (p. 25) Ultimately, to speak with prisoners and survivors is to explore what it means to be human.
Women in Stalinist Eastern Europe and Black men in today's America seem not to have much in common, and their stories are told separately in this collection. Yet, they belong to marginalized and discriminated groups in their societies. Some comparative analysis would be a welcome addition to Müller's introductory chapter. Are there commonalities in how the two groups tell their stories? How does race and gender affect the experience and the memory of prison? These are complex questions that perhaps cannot be addressed in a short introduction. That Müller's discussion stimulates such questions is a testimony to the strength of the entire collection and its power to generate a deeper intellectual and political reflection on the global incarceration system.
Malgorzata Fidelis is Associate Professor in the Department of History at the University of Illinois at Chicago. She teaches courses on Modern Europe, Eastern Europe, Poland, the Cold War, Women and Gender, and the Global Sixties. Her research focuses on social and cultural issues, particularly everyday life and the relationship between individuals and state power in post-1945 Eastern Europe. Her articles appeared in the American Historical Review, Journal of Women's History, and Slavic Review, among others. She is the author of Imagining the World from Behind the Iron Curtain: Youth and the Global Sixties in Poland (Oxford University Press, 2022) and Women, Communism, and Industrialization in Postwar Poland (Cambridge University Press, 2010).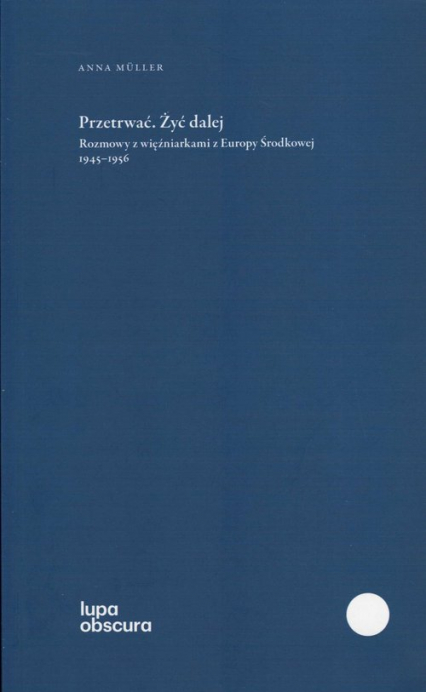 Przetrwać. Żyć dalej. Rozmowy z więźniarkami z Europy Środkowej, 1945-1956 [To survive. To live on. Conversations with female prisoners in Central Europe, 1945-1956]
Anna Müller, 2022
ISBN 9788366448766
280 Pages
Published by: Lupa Obscura
References
1 Jolluck, Katherine R. Exile and Identity: Polish Women in the Soviet Union during World War II. Pitt Series in Russian and East European Studies. Pittsburgh, Pa: University of Pittsburgh Press, 2002; Gregory, Paul R. Women of the Gulag. Portraits of Five Remarkable Lives. Stanford, CA: Hoover Institution Press, 2013; and Kis, Oksana. Survival as Victory: Ukrainian Women in the Gulag. Cambridge, Massachusetts: Ukrainian Research Institute, Harvard University, 2021.
2 Müller, Anna. If the Walls Could Speak: Inside a Women's Prison in Communist Poland. New York, NY: Oxford University Press, 2017.
3 Müller, Anna. An Ordinary Life? The Journeys of Tonia Lechtman, 1918-1996. Athens, OH: Ohio University Press, 2023.
4 For further discussion of the evolution of the public perception of political imprisonment see: Kenney, Padraic. Dance in Chains: Political Imprisonment in the Modern World. New York, NY: Oxford University Press 2017, esp. 127.
5 See: Alexander, Michelle. The New Jim Crow: Mass Incarceration in the Age of Colorblindness. New York, NY: The New Press, 10th Anniversary Edition, 2020.