War victims and the making and unmaking of Austrian welfare 
Review by
Doina Anca Cretu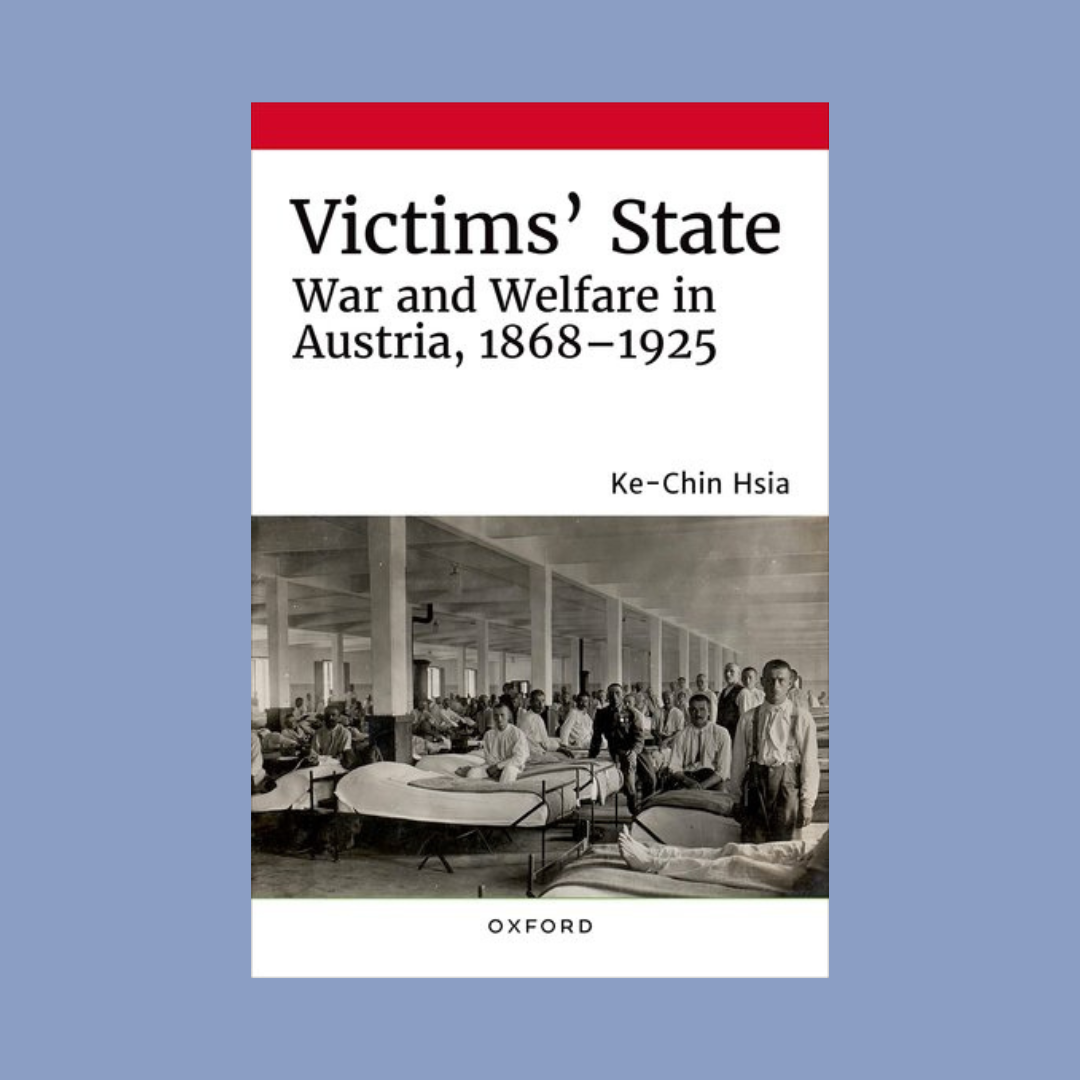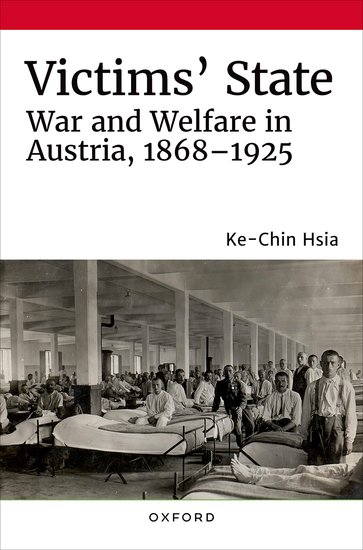 Ke-Chin Hsia, 2022
ISBN 9780197582374
328 Pages
Published by:
Oxford University Press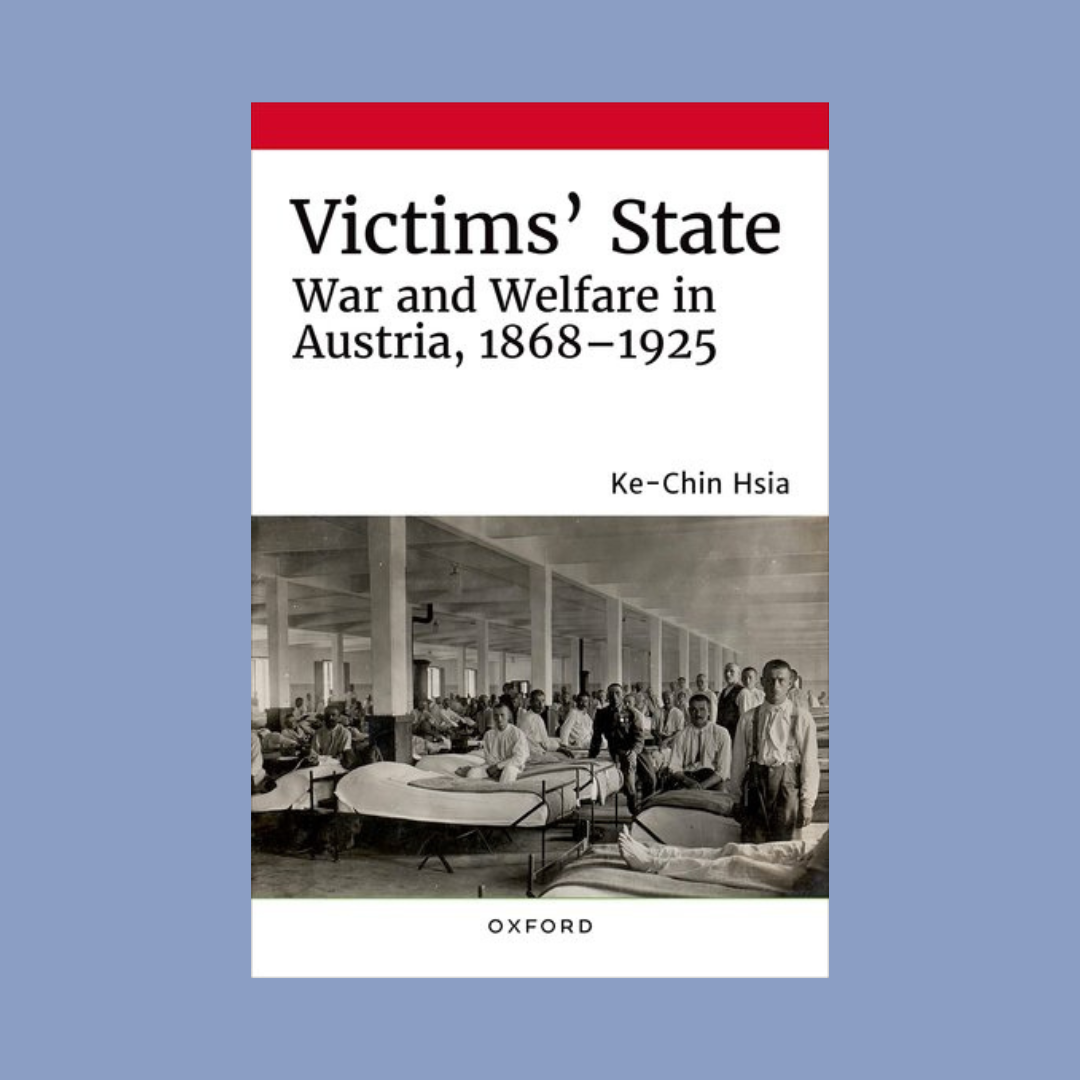 The last few years have seen an enthusiastic revisionism in the historiography on the life and death of the Habsburg Monarchy. This scholarship explicitly points to a re-reading of growing nationalism, its agents and effects, of the far-too-often explored inevitability of the monarchy's demise, and of a perceived full break from the imperial economic, political, or social past in the making of successor states. The last two decades have also seen increased scholarly attention on how correcting the ravages of war and providing relief and welfare for war sufferers such as veterans, invalids, and/or their families became relevant policy agendas in the processes of the (re-)construction and legitimation of states.
Ke-Chin Hsia's excellent book energetically addresses these strands of scholarship, as he explores the ebbs and flows of the making and unmaking of Austria's welfare mechanisms vis-à-vis war victims. The book's seven chapters follow a number of key watershed moments. The narrative starts in 1868, when the Napoleonic Wars and the Austro-Prussian War became catalysts for placing the fate of war victims at the heart of postwar welfare and its related social equilibrium. It continues into the First World War moment when, Hsia argues, welfare for war victims became a key pillar for the still-understudied social offensive on the home front. By 1918, in Hsia's narrative, welfare defined citizenship, which, in turn, became an inherently social issue. In that moment, various welfare-driven social missions were to ensure economic security and, by extension, political stability, fundamental for the survival and the legitimation of the state. In 1919, the establishment of the Invalid Compensation Law, a cornerstone in the state's procedure for caring for war victims, highlighted how welfare in the Austrian Republic built on the pre-existing wartime social offensive of 1917; moreover, this law arguably became a measure of demilitarization and étatization after the war and the eventual collapse of the monarchy. However, by 1925, the political and even social interest and scope of welfare provisions for war victims lost steam against a backdrop of murky politicking, executive decision-making, and fragmentary leverage.
Three themes and arguments stand out in this book through its longue durée chronological framing. First, Hsia persuasively shows that, at various points in time, war, its planning, as well as the necessary response to its social impact, was a fundamental catalyst in the development of relief and welfare as a measure of the Austrian state's legitimacy. This, the book argues, was tightly connected to defining and implementing social citizenship as a form of state consolidation. And, ultimately, Hsia insists, war and Austria's welfare state became inextricably linked.
Ke-Chin Hsia's study is an ideal example of this tight and mutually informing and reinforcing relationship between state and society, as he pays attention to the war victims' own leverage in welfare reform-making.
Second, the book's ambitious chronological scope highlights that the story of the Austrian welfare state is one of a continuum, rather than one made of non-tangential fragments and episodes. In looking at the case of war victims, Hsia poignantly shows that welfare development and implementation was a long-term process, influenced and informed by precedence and often adapted to contemporary turmoil (i.e. the First World War). This line of argument successfully counters the often reductionist narratives of successes and failures regarding the state's care for its citizens in the different lives of the Habsburg Monarchy. Third, Hsia points to the mutually reinforcing relationship between state and society as seen in the case of Austria, both when part of the Dual Monarchy and as a successor state. In his now seminal book The Habsburg Empire: A New History, Pieter Judson describes the state as a "far more than discretely defined realm of politics, or a set of formal institutions separated from society. Instead, the state (…) refers to a broad range of diverse cultural, religious, and social practices while society constitutes an equally important site where politics functions."1
Ke-Chin Hsia's study is an ideal example of this tight and mutually informing and reinforcing relationship between state and society, as he pays attention to the war victims' own leverage in welfare reform-making. In this way, the narrative is not anchored only in the macro- and micropolitics of the time, resulting in a mere story of a Vienna-based bureaucracy. Hsia does well here to disentangle the often-convoluted source material produced by politicians and state functionaries. However, in my view, the book shines precisely through this alchemy of state and non-state actors. Executive and legislative decision-making mattered. But so did influence from beyond the state's institutions, as the book shows through the analysis of the Zentralverband (Central Association of German-Austrian War-Damaged Persons), a formal association of activists and practical interlocutors of war victims. Ultimately, as Hsia excellently points out, Zentralverband was an institutional form of leverage for war victims in both building and encouraging a welfare-making system and in its eventual undermining by the mid-1920s.
Ke-Chin Hsia's argument and narrative are fundamentally (and understandably) anchored in both state and non-state institutional realms of welfare development. However, this book's discussion of the leverage of war victims opens the question of how individuals navigated and attempted to access or reject forms of welfare outside the institutional bounds. What were the perceived limits of what the state or Zentralverband proposed? Was there any space for individuals' own agency in acquiring welfare? Indeed, the experience of the everyday man remains perhaps outside the immediate scope of the book. It is, however, my belief that it is a worthy topic of attention as the meeting points between state and society grow in scholarly interest for historians of the Habsburg Monarchy, as well as for historians of welfare by and large.
A second arguably loose thread of the book relates to the place of Hemaitrecht in the story. Existing historiography has pointed to the rather diffuse dimension of the concept. However, Hsia's analysis of the overarching access to welfare does raise the question of whether the state-imposed legal concept of belonging, its rigidity or even its malleability, ever played a role in the stories of war victims' leverage.
Without a doubt, Hsia's book pushes for further reflection on the story of welfare, whether in relation to Heimatrecht, its role or lack of, or in relation to a social history of war victims' welfare. However, overall, the book lives up to the promise outlined in the title and in its introduction. Ultimately, Hsia tells a story of how war mattered in reform-making and of how welfare for war victims was inherently part of Austria's history within and beyond the life of the Habsburg Monarchy. And, importantly, it gives a nuanced interpretation of policy-making that avoids what have now become tropes of "gloom-and-doom" (in Hsia's words) of imperial politics and policies, and of post-1918 state-making.
Doina Anca Cretu is a historian of humanitarianism, of development, and of refugees. Her work is at the intersection between international history and modern European history. She is currently a Research Fellow within the ERC Consolidator Grant "Unlikely Refuge? Refugees and citizens in East-Central Europe during the Twentieth Century," hosted by Masaryk Institute and Archives of the Czech Academy of Sciences. Anca holds a PhD in International History at the Graduate Institute Geneva and was previously a 2019-2020 Max Weber Postdoctoral Fellow at the European University Institute in Florence, Italy. She also held visiting positions at University of Oxford, Institute for Human Sciences in Vienna, and the Graduate Center, City University of New York. She is currently in the process of completing her first monograph, preliminarily titled In Quest of an Ideal: Foreign Aid and State Building in Interwar Romania.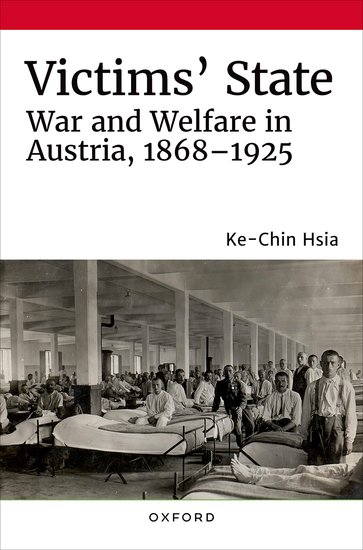 Victims' State: War and Welfare in Austria, 1868-1925
Ke-Chin Hsia, 2022
ISBN 9780197582374
328 Pages
Published by: Oxford University Press
References
[1] Judson, Pieter M. The Habsburg Empire: A New History. The Belknap Press of Harvard University Press, 2016, p. 5.